About Brian Marick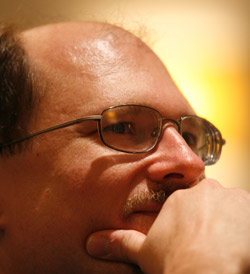 Brian Marick was a programmer, tester, and team lead in the 80's, a testing consultant in the 90's, and is an Agile consultant this decade.
He was one of the authors of the Manifesto for Agile Software Development and is a past chair of the board of the Agile Alliance.
He's the author of two books, The Craft of Software Testing (1994) and Everyday Scripting with Ruby (2007). The second is actually pretty good.
He is a frequent invited speaker at conferences, including at Better Software 2004; Agile 2005; Pacific Northwest Software Quality Conference 2005; and Software Process Advancement, XP Day Toronto, and OOPSLA (all in 2007).