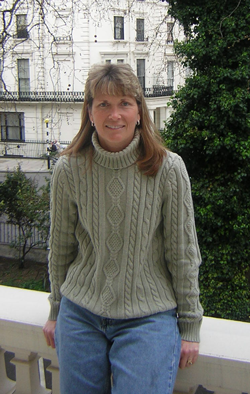 Many people over the years have attended my talks partially or entirely to hear about cows. About cows with portholes, about cows eating car batteries, about the mystery of what the omasum is for. I got those stories from my wife, longtime professor of Food Animal Medicine, and tried to deftly tie them into the ostensible topics of my talks.
That era draws to an end today. Today she becomes assistant dean for Academic Affairs and Curriculum, responsible for developing clinical skills labs, riding herd on all the courses and curricula committees, figuring out how to tell if students have learned what they've supposed to, and so forth. Stuff to do with learning and humans: what relevance could it have to software development?
But all is not lost. She remains director of the campus-wide Agricultural Animal Care and Use Program and Attending Veterinarian for agricultural animals. If you want to do fiendish experiments on cows, pigs, or chickens, you have to get past her first. So the scope of stories broadens, in a way. For example: chickens, she tells me just now, like to play with strings. If you want to make a chicken happier, hang a string in its cage. They like some color strings better than others.
You may hear more next semester, when she teaches VCM510, Science of Animal Well-Being. To learn about the relevance of chicken strings to us, you'll have to attend my next talk.